Our team is always on the lookout for motivated and open-minded individuals
At STERAC even trainees are actively involved in day-to-day operations and the specialist tasks of different departments. A business simulation game developed by our apprentices can provide you with an initial insight into all aspects of the freight forwarding and logistics business. Our apprentices are given training to fit their talents and aptitude for different areas. Because it is our objective to support new talents along their path and then to incorporate them into our company.
There are, of course, also support and development opportunities for our experienced salaried employees. We support those who are looking to progress by way of additional qualifications. The same applies to all members of staff: We want you to have career perspectives with us, to follow your career goals and to feel valued. Because we know from experience: satisfied staff are the best foundation for satisfied customers.
We expect applicants to bring a significant amount of self-motivation to the table, to want to be challenged and integrated into the team. Perhaps you can imagine becoming part of team STERAC? Then take a look to see if the right job is there for you. If not, your speculative job application is always welcome.
We train people
Here you will find essential information on all apprenticeship-based professions at STERAC as well as the specific areas where we are currently looking for applicants.


Freight forwarding and logistics manager
Freight forwarding and logistics managers ensure that their customers are up to date with the fastest and most cost-effective routes and transport methods and organise the entire transport process for them.
After all, to get golden yellow bananas onto the shelf, machines safely to their production site and granulates to processing plants at the right time, you need sophisticated route and schedule planning for road, rail, sea or air transport.
Freight forwarding managers' duties also include warehouse operations, arranging insurance contracts and creating the freight documents required for international transport.
Requirements are: organisational ability, resilience, foreign language skills and enthusiasm.
Training generally lasts for three years.
(This may be shortened if certain academic qualifications are held or in the event of above-average performance during training)
Training description:


Consignment and transport
Warehouse logistics
Consolidated cargo and general cargo transport
International freight forwarding
Logistics services
Contracts, liability and insurance
Marketing
Hazardous material, safety and security
Commercial management and control
Payment transactions and accounting
Cost and performance accounting, controlling
Quality management
Your contact partner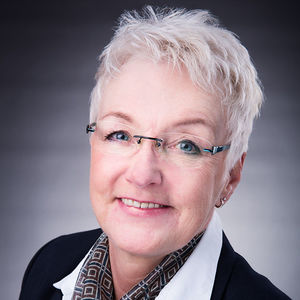 At STERAC, office administrators are employed in accounting, invoicing and human resources. The scope of duties is identical to those in other industries. These include: Invoicing, accounting, dunning, general materials procurement and other commercial duties related to general office work.
Training generally lasts for three years.
(This may be shortened if certain academic qualifications are held or in the event of above-average performance during training).
Training description:


Office management and statistics
Workplace organisation
Commercial office procedures
Statistics
Word processing
Office communication technology
Data processing for commercial applications
Corporate accounting
Commercial management and control
Bookkeeping
Cost accounting
Human resources
Basic corporate human resources
Personnel management
Payroll accounting
Order and invoice processing, stock-keeping
Your contact partner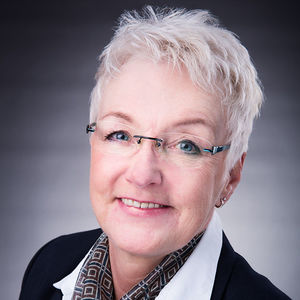 Warehouse logistics specialist
Warehouse logistics specialists, like warehouse specialists, are primarily employed in the warehouse, but receive broader and more complex training. Alongside specialist training in stock-keeping, how to deal with dangerous materials, typical storage machinery, shelf management, etc., you will also receive commercial training such as the basics of accounting or sales contract law. In particular, warehouse logistics specialists also receive training on logistical processes so that they can be involved in planning and organising these.
Training generally lasts for three years, one year longer than for warehouse specialists.
(This may be shortened if certain academic qualifications are held or in the event of above-average performance during training).
Training description:


Vocational training, employment and collective bargaining law
Structure and organisation of the training company
Health and safety at work
Environmental protection
Organisation of work, information and communication
Logistical processes, quality assurance measures
Use of operating equipment
Receipt of goods
Storage of goods
Picking and packaging of goods
Dispatch of goods
Your contact partner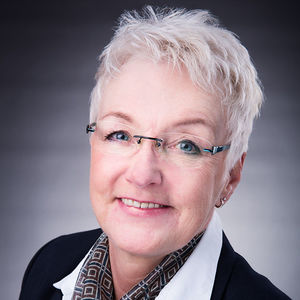 STERAC up close – videos and certificates
Would you like a little more detail about what an apprenticeship in our industry means for you and what kind of opportunities there are? Then take a look at the videos to get a good overview of what is in store for you during your apprenticeship.
You can also take a look at the certificates here which we received for our commitment in all aspects of apprenticeship.


Your personal contact partner
If you have any questions, get in touch directly with Gesine Hennessen or Katharina Siemers.
A strong partner
Competency, reliability and a relationship based on the values of partnership are the cornerstones of cooperation with our customers and suppliers. Price dumping is not something we aspire to, we just want to be the perfect partner. Simply click on one of the categories for more information.