NEWS from the world of STERAC
Always up to speed
NEWS
Here you can find news from the STERAC world that are not yet obsolete:
January 2020
STERAC WANTS YOUR EVALUATION
Anyone who stops being better has stopped being good – each year we give our customers the opportunity to evaluate our performance. As from 15th January we will send the questionnaires by email. We'd be pleased if you participated in the analysis. If you have not received an email, please feel free to request it.
IMPROVED SERVICE PERFORMANCE
We are also further expanding our customer service. Status reports, evaluations and KPI information are just as much a part of this process as data maintenance in the customer's own system and the pro-active information policy regarding shipment deliveries. Not worried at all – this is how you should feel as a STERAC customer. You can find your contact person here.
I'M GOING MAD
The winter driving ban calendar 2020 has just been published in Austria. As already announced, the Tyrolean state government has thus put into effect an extension of the existing state-wide driving ban on trucks with a gross vehicle weight of more than 7.5 tons on the Brenner and Inntal highways. As already implemented in winter 2019, an extended HGV driving ban for transit traffic via the Inntal highway A 12 and the Brenner highway A 13 will apply each Saturday between 4th January and 14th March 2020 from 7 AM to 3 PM if the final destination is in Germany or Italy, or if destinations are to be reached by driving through Germany and Italy. Journeys to and from Tyrol are exempted from this. Subsequently, the regular weekend driving ban from 3 PM on Saturday to 10 PM on Sunday applies. Exceptions are regulated in §2 of the regulation, which was published in the Austrian Federal Law Gazette II on 30th December 2019.
ONE MORE IS JUST FINE
Thanks to long-standing logistics customers as well as numerous new customers, STERAC was able to further improve its experience and competence with regard to container handling. This has resulted, for example, in better rates for our customers. For the Swedish company Axkid we can play to all our strengths. We provide the central warehouse for the European market. We handle the container deliveries from the Far East as well as the storage and distribution of their product range. Last but not least, we take care of deliveries to the specialized trade and also to final consumers.
NO TROUBLE WITH CUSTOMS
Make use of our hall 7 as a warehouse for your non-EU goods. We can store your stocks there for up to 90 days without having to make a customs declaration. This gives you some breathing space for your sales activities and your goods a clean and dry home.
LOOKING AHEAD
Whatever the BREXIT may look like, STERAC will continue to offer you the "English route". Thanks to further fleet expansion we will provide you with sufficient cargo hold – not only for this relation. You can also look forward to a STERAC veteran: In the framework of various marketing campaigns we will bring back the DINO.
October 2019
FISHING IN CLEAR WATERS
Fish is a very sensitive cargo. That is why we are pleased that we have successfully passed the MSC Fisch audit. Thanks to professional documentation and additional marking of storage areas and parking spaces there were no complaints. In short: "Good fishing!"
NAVIGATION SYSTEM FOR YOUR CAREER
Free climbing or cable car? There are many ways to get to the top. How do they work at STERAC? The STERAC career path is designed to show employees in a transparent and credible manner that they can develop and improve at all times. This allows our staff to decide whether and how they take the next steps.
PUT TRUST IN OUR CERTIFICATIONS
Certificates are much more than decorative mural paintings. They are cornerstones for uniform and binding processes that guarantee decision-making reliability and legal certainty. We have currently achieved even better test results with SQAS, ISO 9001:2015 and the IFS Logistics monitoring audit and have thus recorded an increase in performance. We do not to rest on our laurels, promise!
DUAL TRAINING SETS A PRECEDENT
Dual vocational training is a success factor for Germany as a business location. The combination of operational practice and vocational school offers adolescents and young adults excellent conditions for starting their working lives as well as many attractive career paths through further training possibilities. On the occasion of the 50th anniversary of the Vocational Training Act (BBiG), our managing director Mrs. Rackebrandt had the opportunity to describe her experiences with the successful model at a panel discussion with Minister of Education Anja Karliczek in Berlin.
THE TON REVEALS THE CHALLENGE
How to proceed if an aggregate with a weight of 7 tons needs to be transported from Germany to the UK? Our tip: Call STERAC – because we also carry out large-capacity and heavy transports with excessive dimensions. Just-in-time and in-quality services included, of course.
WONDERWALL AND NO END IN SIGHT
Music experts are still arguing about a coherent translation of the word "wonderwall": magical being, protective wall, bulwark – these are just some of the suggestions. This is somehow reminiscent of the BREXIT. What's its translation for the logistics industry? There are new developments almost every hour.
April 2019
RISING TRAFFIC BUDGET
According to preliminary budget figures, the federal transport rate is expected to increase slightly: In 2020, Federal Minister of Transport Andreas Scheuer is expected to spend 29.42 billion euros. That means an increase of about 0.5 percent compared to this year. Revenues amount to 9.54 billion euros, which is 8.1 percent more than in 2019. This is mainly due to the expansion and increase of the truck toll. Source: Deutsche Verkehrs-Zeitung


STERAC puts everyone in the bag
The subject of recycling and upcycling is on everyone's lips. In cooperation with the ELBE workshops, we lovingly hand-make bags from old truck tarpaulins. Have a look. We are giving away these bags to our existing customers. Be curious about the notification of the contest. In addition, we will be giving away some of the bags through our Instagram and Facebook social media channels. So you have the chance there on the high-quality processed bags from original truck tarpaulin.


YOU OPINION IS ON THE WAY
Thank you for your participation in our customer satisfaction survey. If you stop getting better, you stop being good - that's why we take the points of criticism very seriously, even if we were happy about praise, of course. Your input has already led to first changes. The winners among all participants who have been blessed by Fortuna have already been informed.


WELCOME: GS1 CERTIFICATE
Smoothness - one of the most important features of successful logistics. With the GS1 certificate, STERAC identifies itself as a licensee of a globally unique global location number (GLN, formerly EAN number). We are authorized to use GS1 identification standards (e.g., GTIN) and GS1 media standards, as well as to optimize our communication and process standards. More about our integrated management system can be found here.


MISSION IMPOSSIBLE?
No, we do not want to discuss the Brexit here again. And, yes, the topic is too important and momentous, that it could be ignored in the logistics industry. Find out in our Knowledge Forum on important documents from the General Customs Directorate to a possible Hard Brexit. Or let Philipp Sanftleben (divisional manager GB / IRL at STERAC) give you another go summarize all important information. The registration in our knowledge forum and the subsequent use are free of charge for you.
Easter is going to be a Celebration
There must be time to say: STERAC wishes you happy Easter and beautiful, relaxing holidays. We will all be "on the road again", fast enough anyway.


March 2019
Delay due to traffic jams - Calais and Eurotunnel
Dear customers, as a precaution we point out possible delays in the next 2 weeks. Due to the current situation around the Brexit, the shipment volume has increased massively in recent weeks. Notably, these are warehousing goods for the UK, as many shippers fear delivery problems after a Brexit and UK customers are replenishing their stocks. The capacities of the existing trailers are accordingly in demand. We ask our existing customers to notify the transports as soon as possible. Our bookers and your sales contact persons are always available for further inquiries.
February 2019
LOOKING BACK AHEAD
Taking stock is a lot more fun if the result is a positive one. 2018 will go down in our corporate history as one of the most successful years. We further encouraged digitalization and introduced a video chat and knowledge forum. We expanded our fleet by new trailers for GB and Italy, completed hall 7 and acquired further certifications. The good journey may continue like this.
2019 WON'T BE RUN OF THE MILL
Who ceases to be better, ceases to be good. This quote also marked our start into 2019. We'll keep expanding innovations like our knowledge forum, maintain classics such as our newsletter, but above all, we'll continue to do everything we can to the benefit of customer satisfaction. And then there's our 40th anniversary this summer. There are rumors that hall 1 is to be converted into a refrigerator. But as we said: These are just rumors.
MOVING UP A GEAR ON INSTAGRAM
The older generation will remember: There used to be a world without social media. Autograph books instead of Facebook, daily newspapers instead of Twitter and slideshows instead of Instagram. These times are over. Let's not discuss at this point if that's unfortunate or a blessing. We'd rather announce that STERAC will present its multifaceted side on Instagram from now on. See for yourself.
BONJOUR, FRANCE
STERAC knows why the French don't like coffee. Because they want liberté(a). From where? We have further extended the French route and won new, reliable partners. It takes us 48 hours to reach Lyon; we also offer express deliveries within 24 hours. Find out more about our European land transportation.
HALL-ELUJAH
Our new transshipment hall 7 should actually be called "Lucky 7" – especially since it is so environmentally friendly. A photovoltaic system feeds energy into the grid and charges the electric forklift trucks. The heat pumps of the air/geothermal system are supplied in this way and lead to an energy-optimized underfloor heating system. The cargo survey system is state-of-the-art as well, measures the pallets by means of a laser to reduce errors and perfectly harmonizes with the scale integrated in the floor. Click here and we'll show you how quickly a hall like this is built.
DEAL OR NO DEAL?
STERAC has been specializing in land transportation from and to England, Scotland, Wales, Northern Ireland and Ireland since 1979. It is therefore not surprising that we are sought-after interview partners with regard to the Brexit. Only recently, the NDR (Northern German Broadcasting) paid us a visit. Of course we put our experience and expertise at our customers' disposal and provide them with information on the "never ending story".
December 2018
Successful commissioning of the new transshipment hall 7
Since 1st December 2018, the new Hall 7 at our department "Bergkoppel" has been put into operation. The hall with 3,000 sqm is a pure transshipment hall with 17 loading and unloading ramps, of which one ramp is at ground level. It has a cargo survey facility, a photovoltaic system on the roof and a heat pump, and is expanding our second location. Another milestone for our customers and our Green Energy Logistics concept has been created. The move from Hall 1 at our department "Waldweg" to Hall 7 at our second department "Bergkoppel" has been successful.
November 2018
New calculation rates from 01.01.2019 for the truck toll
The German government has approved the amendment of the federal highway toll law. The new calculation rates, which come into effect on 01.01.2019, consisted of three sub-areas: air pollution, infrastructure and noise pollution. For this purpose, the declaration of the weight category on the OBU from January 1, 2019 is obligatory and mandatory. In addition, the number of axles must also be stated for vehicles and vehicle combinations over 18 tonnes gross vehicle weight. For more details on the toll increase, we will forward you to the page of Toll Collect.
October 2018
MONEY CAN BE FOUND ON THE STREET
That's been the credo of the German government for some time. How the current and upcoming changes in the toll system will affect the industry, what costs and consequences we all have to expect and what's particularly important as of 2019 – you can read all about these issues in this study.
BIG MAKEOVER AT STERAC
There has been some chaos and hullabaloo at STERAC's administration building in the last few weeks but it's been worthwhile: Everything shines like new. Old offices were refurbished; flooring, lighting, walls, restrooms and kitchens were modernized. The offices are now airier and provide a pleasant working atmosphere to the staff. Additionally, new conference rooms offer a quieter, separated work environment. In this way, work becomes even more enjoyable.

You can take a look at our new offices here.
ANOTHER CERTIFICATION FOR STERAC
STERAC's flawless quality along the production chain has been further documented so that the company is now certified according to IFS Logistics 2.2. This applies both to the non-food and the food sector which are subject to special quality controls. All logistics activities are thereby under control, providing security to our customers and saving them both money and time since we don't need to be audited again as a service provider.
READY AT THE TURN OF THE YEAR
The turn of the year approaches faster than you think. This is why we have already prepared our departure schedule for the public holidays and the turn of the year so that you can start planning in good time. Take a look at the scheduled times here.

If you have any shipments that collide with the departure schedule, don't hesitate to contact us directly. At STERAC, we will do everything humanly possible to implement your customer requirements.
August 2018
Official statement of the British government on no-deal scenario (hard Brexit)
July 2018
Taking customer communication one step further
If we talk about digital transformation today, it can be both a curse and a blessing. To us, as a logistics service provider, it has become more important than ever to put data availability and transparency at the service of customer orientation. In cooperation with the Fraunhofer Institute and consulter Edgar Geffroy we have therefore expanded our corporate philosophy by the component of communication logistics. The main idea is to not just offer a product to our customers but a comprehensive solution. This also means that we want to grant our customers access to the knowledge and competencies which our staff have acquired over the years. Our employees and customers will tell you how this works in daily business in our new image film.
The state of knowledge
Do you remember the EU cucumber directive? Even though it was repealed it continues to be a synonym for the EU's bureaucracy that often appears exaggerated. Anyone moving goods today is confronted with a large number of regulations and directives. This is why we integrated a knowledge forum into our website which does not only contain a glossary with terms and abbreviations of the transport and logistics sector but shall offer added value to our customers. We also want to provide interesting video clips, whitepapers, check lists and event tips in order to share our knowledge with our customers. Just take a look at
Certified customs competence
Having passed his exam, Dustin Mencfel is now a certified customs declarant and supports the STERAC team in this important area so that we can comply with the so-called AEO supply chain. The term Authorized Economic Operator (AEO) describes an authorized company that enjoys certain privileges within the framework of the European Union's customs legislation. This represents an interesting service for our customers, in particular with regard to the Brexit and reintroduction of customs barriers.
Measuring with precision
Cargo measurement constitutes a crucial component both in customer invoicing and loading capacities of trucks, planes and ships. Automated cargo measurement, which we can offer in our new hall as well, has numerous advantages:
Calibratable, thus legally relevant measured data with high precision
Increase of the throughput resulting in reduced costs
Exact determination of height, width, length and weight
Automated acquisition and transfer of measured data to your supervisory IT system
High economic efficiency due to more precise customer invoicing
Image documentation of the cargo measured
Customer-specific connection to IT systems
Automated shielding of hand pallet trucks and forklifts to accelerate the measuring process
Organic goods on wheels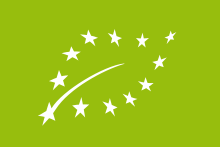 STERAC warmly welcomes organic goods. We are authorized to receive organic goods thanks to our certification. The background to this is that importers and initial recipients are subject to control procedures in accordance with the EU-Eco-regulation. Appropriate packaging, containers, means of transport and many other factors are reviewed. The initial recipients are of special importance since they are in a certain sense the touchstone when it comes to implementing the EU-Eco-regulation correctly. We are pleased that we can offer this service to our customers in this growth market.
PartnerLink Europe on a visit at Sterac
The members of PartnerLink Europe gathered at Sterac on 21st June 2018 and exchanged experiences. PartnerLink Europe is an association of 11 forwarders. 7 of a total of 11 members from Italy, Austria, England and Germany were present.

They discussed current topics like Social Media Networking, lack of drivers and Brexit. It has become evident that Social Media Networking plays an important role in terms of marketing. The lack of drivers was also discussed and some forwarders have even started to offer own training courses in order to counteract this lack.

With regard to the upcoming Brexit, forwarders from England stated that they haven't felt any significant impacts so far but the demand for storage space has been increasing in the United Kingdom. Conversely, German warehouses are noticeably full.

PartnerLink Europe wants to further expand as networking is becoming increasingly important in times of globalization.
"GET OUT OF THE BLIND SPOT" – ROUND TABLE AHRENSBURG MAKES THE ROADS A BIT SAFER
Ahrensburg: The issue is more relevant than ever. Each year, numerous children are involved in road accidents because they get into the blind spot and are overlooked by truck drivers. The Round Table 60 Ahrensburg has been organizing the school project "Get out of the blind spot" regularly since 2006.
On 30th May 2018, the Round Table conducted a specially designed training for third and fourth graders at the elementary school Bünnigstedt in Ammersbeck/Bünnigstedt. About 80 children participated in this training which had taken place in collaboration with the logistics company STERAC for the 8th time. For training purposes, a semi-trailer was brought to the school and an entire class stood in its blind spot. The children then entered the driver cabin one by one. When sitting inside the cabin they could watch their classmates disappear in the blind spot of the rearview mirrors. Based on this experience, they learn how important it is to have visual contact to the truck driver and how they can get out of the blind spot by keeping a greater lateral distance to vehicles and – as a precaution – taking a look over their shoulder before crossing intersections or side streets.
The teachers had already been part of the school's road safety education prior to this event: They provided the children with background information and visual aids in class. "We are very happy that we were able to implement such a great and sustainable project this year, once again, in order to contribute to road safety", says Round Table member Patrick Hartmann. "We would also like to thank the company STERAC which generously offered its support in recent years by providing a truck and driver."
Every child got a truck cabin made of cardboard so that they won't forget what they have learned. When looking through this cardboard you get a view that is similar to the one you have inside the cabin. The children can reenact the blind spot scenario and tell their parents about the dangers.
June 2018
The HGV-toll has existed on German motorways and some A-roads since 2015.
The German government has now decided to extend the toll to cover all A-roads. The legislation covering the expansion of the toll to all A-roads by 1st July 2018 already came into force at the end of March 2017. The toll network will be expanded by 36,000 kilometres of A-roads to cover a total 51,000 kilometres of highway in Germany.

HGVs from 7.5 tonnes permissible total weight are subject to the toll, which is based on emissions class, number of axles and length of the toll route.

Toll Collect has been commissioned by the Federal Ministry of Transport and Digital Infrastructure (BMVI) with further technical development of the HGV toll system and with preparation for the demands it will face in the future. For this reason, around 600 control pillars are currently being installed on A-roads. These should henceforth monitor compliance with the toll. The control pillars supplement the mobile controls carried out by the Federal Office for Goods Transport (BAG). Control bridges, such as can be found on motorways, will not be constructed on A-roads. The control pillars are equipped with technological functions similar to that of the control bridges. The near four metre high, blue control pillars will be situated at the side of the roadway. The approximately 600 control pillars monitor whether passing vehicles are subject to the toll and have paid it correctly. The control pillars are easy to tell apart from speed camera pillars due to their colour and size.
DIGITAL SUPPORT
The time has come and we launch our online video chat since STERAC does not only transport goods but also communication!
From now on, it'll be easy and comfortable for you, as a customer, to talk to us personally via video chat. Just visit our homepage between 9 a.m. and 5 p.m. and click the video chat button. We will be right there for you – live and in color.
We would like to point out that this is a testing phase in which technical malfunctions may occur. Therefore we'd appreciate your feedback should you encounter problems or difficulties. We are grateful for any feedback.
We hope you enjoy the new feature and look forward to personally welcoming you.
Your communication logistics specialist STERAC
April 2018
FURTHER DEVELOPMENT OF THE GREEN ENERGY STRATEGY
STERAC's company diesel vehicles (cars and trucks) can be filled up with AdBlue now, a liquid used for the exhaust after-treatment in diesel engines. For this purpose, STERAC has an IBC with a volume of 1000 liters and an automatic dispenser on its premises.
The aqueous urea solution is standardized according to ISO 22241-1 and allows a reduction of nitrogen oxide emissions by up to 90 % through SCR (selective catalytic reduction). Fuel consumption of commercial vehicles is reduced by up to 6 %. STERAC thereby adds another component to its Green Energy Strategy.
POWER CURTAIN TARPAULINS – FAST BUT SAFE LOADING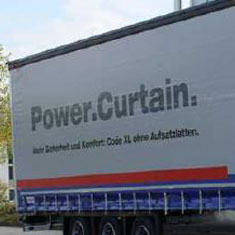 High competitive pressure also requires innovative solutions in terms of loading times which, however, must not be detrimental to safety. With the new trailers, STERAC relies on the tarpaulin technology Power Curtain. The tarpaulin's reinforced aramid belts allow certified load securing even without laths. The Power Curtain is fully operational due to its XL, beverages and Daimler certificate. Additional load securing for interlocking load is not required.
Moreover, each Power Curtain is equipped with a theft-protection tarpaulin as standard. It has a deterrent effect, prevents deliberate cutting of the tarpaulin and therefore protects the cargo against theft.
OFFERING A PERFECT DIGITAL PERFORMANCE AS WELL
Digital change and, consequently, digital service remain an important issue in the logistics sector. Therefore STERAC will launch an offensive strategy in the field of digital service this summer. Customers can get in touch with members of staff in a fast and informative manner via video chat. What kind of information does the customer need, what's on their mind – these questions can be clarified quickly and in person. Furthermore, we will offer a knowledge forum with numerous digital information services (webinars, whitepapers, videos, etc.).
In addition to that we are currently working on our new image film. All employees were involved and lent strong support in order to give you a close insight into the world of STERAC.
February 2018
Brexit: European Commission points out to possible necessity for import and export licences
In the case of a hard Brexit with no withdrawal agreement, economic operators will need an export licence for certain goods that shall be delivered to the United Kingdom, Germany Trade & Invest (GTAI) reports. Conversely, import licences issued by British authorities lose their validity with regard to imports into the European Union. The European Commission warns of this possibility in a notice to stakeholders. It advises affected businesses to be prepared for this scenario in good time. Certain products require licences if they are imported from or exported to a third country. It is necessary to file an application with the competent national authorities to obtain these licences. The responsible authority in Germany is the Federal Office for Economic Affairs and Export Control (BAFA). No such licences are required within the European Single Market. The Brexit, however, converts the United Kingdom into a third country. Should the negotiating partners not come to a withdrawal and subsequent interim agreement, the United Kingdom would be subject to the same rules as all other third countries.
(Source: Newsletter 02/02/2018, Verein Hamburger Spediteure)
January 2018
The Brexit - Sterac informs
Some noticeable changes are coming to the German economy. The Brexit on March 29 in 2019 is fixed and is inevitable. The terms of the exit agreement must be negotiated by October 2018, but issues such as the handling of services and financial products have not been discussed yet. There will be a transition period of about 2 years from March 2019. This period should be with as little as possible disruption for the German economy. For example, the EU will only demand a changeover at the end of the transitional period. As a result, the conditions are not constantly being changed, which would entail adjustment costs for the economy. This information has been provided to us from reliable sources in the negotiating circles. But it is also clear that hardly anyone can provide planning security for the next 10 years. It's going to be a time of instability and you may have to be prepared for the worst, because the exit agreement only provides rough benchmarks for Brexit. Also after March 29 in 2019 there will be further negotiations. The future between Britain and the EU will consist of a mix of CETA and the domestic market. We – as your reliable partner for UK traffic – will keep you up to date.
November 2017
ABFAHRTSPLAN JAHRESWECHSEL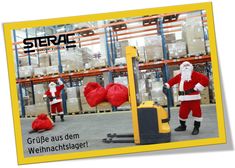 Sehr geehrte Damen und Herren,

das Jahr neigt sich dem Ende zu und wir blicken voller Zuversicht in Richtung 2018! Das gesamte STERAC Team wünscht unseren Kunden, Geschäftspartnern und Ihren Familien ein fröhliches Weihnachtsfest und einen guten Rutsch in das neue Jahr. Anbei finden Sie unseren aktuellen Abfahrtsplan über die Feiertage.

Ihr STERAC-Team
Hallelujah
Wer wächst, braucht Platz. STERAC wird im Frühjahr 2018 mit dem Bau einer neuen Cross-Docking Umschlagshalle beginnen. Auf 3.000 qm entsteht eine Halle der neuesten Generation. Eine Photovoltaik Anlage auf dem Dach arbeitet der Energieversorgung zu. Außerdem wird eine Hybridwärmepumpe installiert, die über Erdwärme die Heizung betreibt und selbst durch Sonnenenergie angetrieben wird. Im Optimalfall benötigen wir also keine extern eingespeiste Energie. Die neue Halle wird 17 Verladetore haben und Elektroladestellen für E-Fahrzeuge, die wir dann tagsüber ebenfalls mit Sonnenenergie betanken werden.


Wir freuen uns auch, dass wir dann Pausenräume und Übernachtungsmöglichkeiten sowohl für Eigenfahrer als auch für Fremdfahrer anbieten können.
Schnell wie der Wind
Für eine Windkraftproduktionsfabrik in Portugal hat STERAC ein Ver- und Entsorgungskonzept eingeführt. Dazu gehören regelmäßige Rundläufe zwischen Deutschland und Portugal. Passgenau, just-in-time und begleitet von optimaler Logistik- Software. Auch die portugiesische Textilindustrie liegt gut im Wind. Sie ist ein wesentlicher Faktor des Wachstums. STERAC liefert hängende Ware (Hanging Garments) sowohl im Ex- als auch Import. Ein Service, mit dem Ihnen nicht jede Spedition aus dem Schneider helfen kann.
October 2017
Großbritannien: Verbot des Verbringens der Wochenruhezeit im Fahrzeug
Der Verein Hamburger Spediteure e.V. schreibt nach Informationen der britischen Gewerbeorganisationen Road Haulage Association (RHA) und Freight Transport Association (FTA), dass die Kontrollbehörden ab 1. November 2017 in Großbritannien Strafen verhängen werden, wenn sie feststellen, dass Fahrer ihre 45-stündige wöchentliche Ruhezeit im Fahrzeug außerhalb von offiziellen Rastplätzen wie Service-Bereichen und Autohöfen verbringen. Die Strafen umfassen ein Bußgeld von 300 Britischen Pfund (ca. 336,- Euro), das Verbot der Weiterfahrt bis zum Ende der wöchentlichen Ruhezeit außerhalb des Fahrzeugs sowie die Mitteilung an die jeweiligen (ausländischen) Lizenzbehörden. Noch bis zum 31. Oktober 2017 wird die britische Kontrollbehörde DVSA weiterhin Fahrer darauf hinweisen, ihre WRZ nicht im Fahrzeug an oder in der Nähe von öffentlichen Straßen zu verbringen. Nach Auffassung des Deutschen Speditions- und Logistikverbands (DSLV) ist diese Regelung dahingehend zu verstehen, dass das Verbringen der WRZ im Fahrzeug dann toleriert wird, wenn die Fahrzeuge auf einer als Lkw-Parkplatz ausgewiesenen Abstellfläche abgestellt werden. Das Verbringen der verkürzten wöchentlichen Ruhezeit im Fahrzeug wird hingegen nicht beanstandet.
Gütesiegel für Datensicherheit
Die Nutzung moderner IT zur Bewältigung von betriebswirtschaftlichen, logistischen und technischen Geschäftsprozessen in unserem Unternehmen sowie der Anschluss an das Internet sind heute eine Selbstverständlichkeit.
Die Digitalisierung und die Vernetzung sind allerdings nicht ohne Risiko und bieten viele Angriffsflächen für Cyber-Kriminelle.
Daher arbeiten wir mit Hochdruck an der VDS Zertifizierung für Datensicherheit. Das bedeutet, dass Kundendaten bei uns sicher sind. Hacker müssen draußen bleiben, während unsere Mitarbeiter dank VPN (virtual private network) weltweit auf unser Netzwerk zu greifen können.
Schnell und günstig nach Polen
Das klingt doch nach purer Harmonie in den Ohren eines Disponenten: Kleine Sendungsgröße, günstiger Preis, kurze Laufzeit. Unser Palettenservice für Polen bietet genau das und ist mittlerweile eine feste Größe in unserem Osteuropa-Setup. Planen Sie mit diesem Service für Polen, der auch kleine Sendungen schnell und günstig zum Zielort bringt. Dank täglicher Abfahrten geht einiges auch im kleinen Bereich. Sie haben z.B. eine Palette übersehen, die dennoch schnell und unkompliziert ankommen soll? Rufen Sie uns an.
Im- und Export – tutto bene
Ab dem 01.10.2017 ist SOGEDIM neuer STERAC Partner für Im- und Exporte aus und nach Italien. Das Unternehmen ist seit über 33 Jahren am Markt tätig. Es verfügt über sehr gut ausgebildete Fachkräfte und es vertritt ähnliche Sichtweisen wie STERAC. Daher passt dieser Leistungspartner sehr gut zu uns.
SOGEDIM verfügt über ein sehr großes Netzwerk in Italien, womit Sendungen sowohl im Export als auch im Import je nach Dringlichkeit verladen werden können. Neben unseren direkten LKW-Verkehren werden auch unsere Verladungen im kombinierten Verkehr verstärkt. SOGEDIM verfügt ebenfalls über eigenes Equipment, so dass der zeitliche, ökonomische und ökologische Vorteil des kombinierten Verkehrs weiterhin genutzt werden kann. Gut für die Waren, gut für die Umwelt.
STERAC kann so eine tägliche Abfahrtsdichte bieten und sogar durch den Einsatz von speziellen Aufliegern den weltweit längsten Eisenbahntunnel "Gotthard-Basistunnel" durchfahren und damit viel Zeit gewinnen.
September 2017
Unternehmertag 2017
Der Unternehmertag 2017 in Frankfurt war an sich schon besonders: Er fand nicht wie sonst immer an einem Donnerstag im Februar statt, sondern an zwei Tagen im September.

Los ging es am Mittwochnachmittag beim Gründerspecial mit einem Vortrag von André Schulte-Südhoff, der den Schritt gewagt hat, aus dem Familienunternehmen heraus noch selbst zu gründen. Unter dem Motto "Interpreneurship – vom Familienunternehmer zum Gründer" stellte er den Pierre Track vor und maß die Luftqualität im Konferenzraum der Deutschen Bank.

Anschließend gab es noch vier Impulsvorträge zum Thema Gründung: Tim Dümichen von der KPMG AG, Dr. Thomas Maier-Eschenlohr, Gründer und Geschäftsführer der Landpack GmbH, Dr. Bernd Rolinck von der Deutsche Bank AG und Udo Schloemer, Gründer und Geschäftsführer der Factory Works GmbH, berichteten über ihre Erfahrungen und luden zur Diskussion ein.

Der Donnerstag begann im neuen Format: Der Bundesvorsitzende, Dr. Hubertus Porschen, begrüßte Neumitglieder und Interessenten in kleiner Runde und regte einen intensiven Austausch über die Verbandsaktivitäten an. Den ersten Vortrag des Tages hielt LAMY Geschäftsführer Bernhard Rösner, der eindrucksvoll die Laufbahn vom Hidden Champion zum Weltmarktführer aufführte. Mit Michael Petrosjan und Emanuel Pallua folgten zwei weitere Gründer, die die Geschäftsmodelle und Entwicklungen der FlyNex GmbH und Foodora GmbH erläuterten.

Nach der Vorstellung des frisch gekürten "Germany's next Bundeskanzler" Julius Freund gab am Nachmittag Stefan Merath, der als Unternehmercoach auf die Führung von Familienunternehmen spezialisiert ist, viele Impulse. Eine Diskussionsrunde zum Thema "Digitalisierung der Logistik" mit dem Geschäftsführenden Direktor des Lehrstuhl für Logistikmanagement an der Universität St. Gallen, Prof. Dr. Wolfgang Stölzle, dem Gründer der Evertracker GmbH, Marc Schmitt, und Nachfolgerin und Geschäftsführende Gesellschafterin der STERAC Transport & Logistik GmbH, Nicola Rackebrandt, rundete den inhaltlichen Teil des Unternehmertages ab.

Das offizielle Tagesprogramm endete mit der Auszeichnung von drei Regionalkreisen, die sich im vergangenen Jahr in den Kategorien Veranstaltungen, Pressearbeit und Mitgliedergewinnung besonders engagiert haben.

Vor einem stimmungsvollen Abend im Clubrestaurant "Der Grieche" fand die jährliche Mitgliederversammlung von DIE JUNGEN UNTERNEHMER statt, bei der Dr. Hubertus Porschen als Bundesvorsitzender wieder gewählt wurde.
August 2017
Mal Meer sehen
Unsere Auszubildenden bleiben unverschont! Es ist unser Ziel neue Talente zu erkennen und zu fördern. Dazu gibt es bei uns regelmäßige Teambuilding-Events, die aus einer Belegschaft eine Gemeinschaft formen.
In diesem Jahr haben wir uns etwas Neues für unsere Nachwuchselite ausgedacht:
Ein 3 wöchiges Praktikum bei einem unserer ausländischen Partner!
Wer hat den Mut sich dieser Herausforderung alleine zu stellen? Ein neues Land, eine neue Sprache und neue Umgangsformen. 3 unserer Azubis haben sich dem Perspektivwechsel gestellt und machten sich auf nach Spanien, Portugal und England.
Hier die gesammelten Erfahrungen unserer mutigen Reisenden:
"Natürlich waren wir alle nervös in ein fremdes Land, zu fremden Menschen mit einer anderen Sprache und Kultur zu reisen, aber die Nervosität wurde uns schnell genommen. Wir wurden von Mitarbeitern unserer Partner ganz herzlich am Flughafen in Empfang genommen und mit allem versorgt. Die Mitarbeiter dort waren alle sehr freundlich und haben einen wie ein Familienmitglied aufgenommen. Wir wurden herumgeführt und den Abteilungen vorgestellt in denen wir unser Praktikum machen durften. Aber wir wurden nicht wie Praktikanten behandelt, sondern wie eine vollwertige Arbeitskraft. Das hat uns alle sehr beeindruckt.
Schon bereits nach einigen Tagen war die Aufregung verflogen und es hat einfach nur noch Spaß gemacht!
Wir waren in der Fakturierung, im Lagerbüro und in der Luft- und Seefrachtabteilung und haben schwierige Kalkulationen durchführen dürfen.
J. W.: Bei unseren spanischen Partner durfte auch ich an Teambuildingkursen teilnehmen und konnte so schnell einen guten Zusammenhalt mit den Mitarbeitern entwickeln – der Zusammenhalt ist sehr wichtig.
K. S.: Ich war beeindruckt von dem freundlichen, lockeren Miteinander und dem Hochsicherheitstrakt bei unseren portugiesischen Partner für die wertvollen Kunstgegenstände. Es war aufregend, hat super viel Spaß gemacht und man hat so viel Neues gelernt.
C. S.: Ja, nicht nur Dinge die wir für unseren Arbeitsalltag verwenden können, wie die Verbesserung unserer Sprachkenntnisse, sondern auch das Zwischenmenschliche. Man geht einfach anders und offener mit neuen Situationen um und auch mit unbekannten Menschen.
Fazit aller:
Wir können nur jedem empfehlen über seinen Schatten zu springen und es auch mal zu versuchen."
June 2017
Eine A1 Geschichte
Aufgrund von Bauarbeiten und der Sperrung der Ausfahrt 29, Stapelfeld, muss aktuell aus Richtung Lübeck kommend, mit Verzögerungen gerechnet werden. Wenn Sie davon betroffen sein sollten, empfehlen wir die Ausfahrt Ahrensburg um zu uns zu gelangen. Je Verkehrsaufkommen bedeutet dies eine Verzögerung pro Fahrzeug von 30-60 Minuten. Ab Ende August wird die Ausfahrt Stapelfeld, auch aus Fahrtrichtung Süden/Hamburg kommend, für voraussichtlich 3 Monate gesperrt. Aus dieser Richtung gelangen Sie dann bis Ende November über die Ausfahrt Barsbüttel zu uns. Das beinhaltet, dass alle Personen und Transporte, die uns erreichen wollen, einen Umweg über die Ausweichrouten in Kauf nehmen müssen. Zusätzlich wurden die Spuren in beide Richtungen zwischen Barsbüttel und Stapelfeldt von drei auf eine Fahrspur plus der Möglichkeit eines befahrbaren Standstreifens reduziert. Die Bauarbeiten umfassen den Aufriss der Mittelleitplanke und der beiden inneren Spuren. Die Fertigstellung ist lt. "Landesbetrieb Straßenbau und Verkehr Schleswig-Holstein" für den 08. Dezember 2017 vorgesehen. Mehr dazu hier
May 2017
Ernten was man sät
Es hat sich gelohnt, nicht nur für uns sondern auch für die Umwelt. Am 11.05.2017 haben wir zum ersten Mal, in der Zeit von 07:44 Uhr bis 20:44 Uhr, den gesamten Strombedarf der Logistikhalle 5 aus eigenen Mitteln gespeist. Allerdings haben wir außerhalb der Zeit ca. 33 kWh extern beziehen müssen.
Mit unseren 721 Solarpanelen auf dem Dach war kein externer Bezug nötig. Mit diesem innovativen Energiekonzept möchten wir ein Zeichen setzen und so unsere Verantwortung für unsere Umwelt zum Ausdruck bringen.
Mehr Details zu unserer green energy Logistikhalle finden Sie hier.
STERAC schockt
Nicht nur die Sicherheit der Waren unserer Kunden liegt uns am Herzen, sondern auch die unserer Mitarbeiter und Mitmenschen. Seit August 2016 besitzen wir einen Defibrillator (AED), damit wir im Notfall Wiederbelebungsmaßnahmen einleiten können. Über 10 % unserer Belegschaft sind ausgebildete Erst-Helfer und wurden zusätzlich speziell zur Bedienung dieses Defibrillators von einem Fachbetrieb eingewiesen.
Seit März 2017 sind wir mit unserem Defibrillator-Standort bei http://www.sh-schockt.de/defi-standorte/karte/ der einzige eingetragene Standort in Braak und Stapelfeld. Auf dieser Website kann man anhand des eigenen Standortes den nächstgelegenen Defibrillator ausfindig machen. Damit man im Notfall nicht lange suchen muss, ist auch die App "SH schockt" für Android und iOS verfügbar.
April 2017
Raus aus dem toten Winkel
Jedes Jahr verunglücken im Straßenverkehr zahlreiche Kinder, weil sie in den toten Winkel von LKW geraten und von den Fahrern nicht rechtzeitig gesehen werden. Der Round Table 60 Ahrensburg veranstaltet deshalb seit 2006 regelmäßig das Schulprojekt "Raus aus dem toten Winkel", bei dem wir den Round Table bereits seit sechs Jahren unterstützen.
Am 31.03.2017 führte der Round Table gemeinsam mit unserem Berufskraftfahrer, Holger Lang, an der Grundschule Schmalenbeck in Großhansdorf mit ca. 100 Kindern eine speziell auf die Dritt- und Viertklässler zugeschnittene Schulung durch. Hierbei stellt sich eine gesamte Schulklasse in den sogenannten Toten Winkel des extra für diesen Zweck aufgebauten Sattelschleppers. Nacheinander steigen die Kinder in das Fahrerhäuschen. Im Führerhaus des LKW sitzend verschwinden vor ihren Augen die Klassenkameraden im Toten Winkel der Rückspiegel. Basierend auf dieser Erfahrung lernen sie, wie sie sich richtig und sicher im Straßenverkehr verhalten können, ohne sich selbst dabei einer unnötigen Gefahr auszusetzen.
Bereits im Vorfeld erhielten die Kinder im Rahmen des Unterrichts von ihren Lehrern Hintergrundinformationen und anschauliche Materialien. Nachher bekam jedes Kind ein Papp-LKW-Führerhaus, damit das Gelernte nicht in Vergessenheit gerät. Dadurch können die Kinder mit Spielfiguren den Toten Winkel nachspielen und ihren Eltern über die Gefahren berichten.
Wir freuen uns, dass wir auch dieses Jahr wieder das sinnvolle Projekt für Kindersicherheit unterstützen durften.
Round Table ist ein Serviceclub mit deutschlandweit rund 3.500 Mitgliedern, die an über 220 örtlichen Clubs, sog. "Tischen", organisiert sind. Weltweit hat Round Table mehr als 40.000 Mitglieder in über 70 Ländern. Entstanden ist Round Table aus dem Geist des englischen Clublebens. Die Mitgliedschaft endet automatisch mit der Vollendung des 40. Lebensjahrs - so ist ein permanenter Zufluss von neuen Ideen gesichert. Kern der Round Table-DNA ist der Dienst an der Allgemeinheit.
http://www.rt60.de/
Pro bono Hellas
Wie überall auf der Welt gibt es auch in Griechenland bedürftige Menschen in Not, die jedoch leider nicht auf das gleiche soziale Sicherungssystem zurückgreifen können wie die Menschen in Deutschland. Im Zuge einer humanitären Hilfsaktion suchte die Berliner Forum Griechenlandhilfe e.V. nach Partnern, die unentgeltlich das Projekt für die Patienten der Chania Hospital AG durch logistische Leistung unterstützen können. Konkret ging es dabei um den Transport von Pflegerollstühlen und weiterem Equipment. Diese wurden von uns am 30.03.2017 abends verladen und sind am 04.04.2017 morgens in Aspropyrgos am Terminal bei unserem griechischen Partner vor Ort eingetroffen. (2.680 km)
Wir freuen uns, dass wir bei diesem Projekt helfen konnten und bedanken uns bei allen Beteiligten für Ihre Unterstützung.
Mehr zu diesen humanitären Organisationen finden Sie bei: http://www.berliner-griechenlandhilfe.de/
February 2017
STERAC-Logistik für die Wissenschaft
Ein Go für die Wissenschaft – die einzigartige Forschungsanlage European XFEL in Hamburg ist in Betrieb. 27.000 Röntgenlaserblitze pro Sekunde und eine millionenfach höhere Leuchtstärke als bisherige Röntgenstrahlungsquellen – der European XFEL eröffnet völlig neue Forschungsmöglichkeiten. Und wir freuen uns, bei diesem wegweisenden Projekt mitarbeiten zu dürfen: Wissenschaftler aus der ganzen Welt bewerben sich ab sofort, um mit dem XFEL atomare Details von Viren und Zellen zu erkennen oder chemische Prozesse zu filmen. Damit alle Forschungsexperimente wie geplant durchgeführt werden können, benötigt XFEL eine ausgeklügelte Logistik. Da kommen wir ins Spiel: Wir übernehmen die Warenannahme und -prüfung für die Wissenschaftler des Forschungscamps und liefern die dringend benötigten und hochwertigen Materialien in weniger als 24 Stunden. Darüber hinaus bearbeiten wir auch alle Reklamationen für XFEL. So können sich alle Wissenschaftler und Mitarbeiter ganz ihren Experimenten widmen.
Neuerung in der Spanien-Logistik: Nonstop von Hamburg nach Valencia
2017 starten wir mit einem neuen Angebot in der Spanien-Logistik: Ab sofort bieten wir eine direkte Verbindung nach Valencia. Wir fahren das neue Umschlaglager unseres spanischen Partners EKOL mindestens ein Mal pro Woche an. Die sonst üblichen Zwischenstopps in Barcelona gibt es bei dieser Tour nicht. Das verkürzt die Transitzeit deutlich, sodass die Waren unserer Kunden rund einen Tag früher an ihrem Bestimmungsort ankommen.
Zur effizienten Verteilung der Waren innerhalb Spaniens kooperieren wir mit unserem zuverlässigen Partner EKOL: Der spanische Logistikdienstleister betreibt in Ribarroja del Turia in der Nähe von Valencia ein neues 3.500 m² großes Umschlaglager. Etwa 90 % der Lkw-Transporte von Spanien nach Deutschland sind dem Kühl- und Lebensmittelbereich zuzuordnen. Jedes Jahr transportieren wir rund 30.000 t Stückgut zwischen Deutschland und Spanien. Mit der direkten Tour können wir unsere Lieferungen jetzt noch schneller und effizienter in Spanien verteilen.
Weitere Informationen zu unseren Transporten nach Spanien finden Sie unter: http://www.sterac.com/unsere-leistungen/europaeische-landverkehre/spanien/
November 2016
Abfahrtsplan Jahreswechsel
Sehr geehrte Damen und Herren,
das Jahr neigt sich dem Ende zu und wir blicken voller Zuversicht in Richtung 2017! Das gesamte STERAC Team wünscht unseren Kunden, Geschäftspartnern und Ihren Familien ein fröhliches Weihnachtsfest und einen guten Rutsch in das neue Jahr. Anbei finden Sie unseren aktuellen Abfahrtsplan über die Feiertage.
Ihr STERAC-Team
Was du heute kannst besorgen…
Unsere Welt wird immer schnelllebiger. Um den ständigen Veränderungen gerecht zu werden, wurde auch die ISO 9001:2008 im letzten Jahr erneuert. Die international wichtigste Norm für Qualitätsmanagementsysteme sieht nun zum Beispiel eine weniger zeitaufwendige Dokumentation vor. Hinzugekommen sind dafür die Risiko- und Chancenbewertung sowie das MoC (Management of Change = Veränderungsmanagement). In Zeiten des Brexit wird deutlich, warum Chancen und Risiken schnell erkannt und analysiert werden sollten. So können wir bei STERAC rechtzeitig die passenden Maßnahmen einleiten. Mit dem MoC stellen wir sicher, dass Veränderungen rechtzeitig und umfassend umgesetzt werden. Das ist beispielsweise bei neuen und verpflichtenden Fahrerschulungen der Fall. Dank dem motivierten STERAC-Team, können wir uns schon jetzt über die bestätigte Zertifizierung nach ISO 9001:2015 freuen. Und das zwei Jahre vor Ende der Übergangsfrist.
September 2016
Padova - wir kommen
Seit dem 01.09.2016 hat STERAC eine Partnerniederlassung in Padova nahe Verona. Das bringt noch größere Flexibilität bei der Belieferung des Nordosten von Italien. Die Vorteile für die Kunden liegen auf der Hand: Die Nähe zu den Zieldestinationen bedeutet kürzere Laufzeiten, eine noch größere Verlässlichkeit und schlicht einfach guten Service.
Fruchtbare Informationspolitik
Außerhalb der Fruchtsaison ändert sich die Verfügbarkeit von Laderaum auf der iberischen Halbinsel dramatisch. Dank pro-aktiver Informationspolitik, guter Verbindungen nach Spanien und dort ansässiger Unternehmen, mussten STERAC Kunden nicht in den sauren Apfel beißen. 99% Erfüllungsquote der Transporte beweisen es.
Inbetriebnahme der Green Energy Halle 5
Ja, wir gestehen, wir sind stolz! Denn auf einer Grundfläche von 3.000qm und mit einem Investitionsvolumen von 3,5 Millionen Euro ist auf unserem Unternehmensgelände in Braak etwas Großes entstanden. Unsere neue Energie-Plus-Halle nämlich. Insgesamt stehen 1.500 m² für Value Added Services bereit wie den Displaybau, die Setbildung oder die Qualitätskontrolle. 3.000 Palettenstellplätze können wir hier anbieten. Die Lagerflächen sind beheizbar und aufgrund der Null-Energie-Bilanz sowie hygienischer Fußbodenheizung mit geringerer Staubbelastung optimal für unsere Schwerpunktbranchen wie Lebensmittel und Lebensmittelzusatzstoffe, aber auch für Bio und Pharma geeignet. Direkt an der A 1, nur 20 km östlich des Containerhafens und des Flughafens von Hamburg gelegen, sind wir optimal an Verkehrswege auf dem Land, auf dem Wasser oder in der Luft angebunden. Und das Beste: Die Halle ist bereits durch zwei Kunden aus der Lebensmittelbranche belegt.
August 2016
SQAS – Vier Buchstaben. Ein Gütesiegel
Die Chemie stimmt bei STERAC. Wir sind jetzt SQAS-zertifiziert und können Ihnen Qualität, Sicherheit und Umweltverträglichkeit in diesem Gefahrgut-Segment garantieren.
Nachwuchs für die STERAC Talentschmiede
Vier Fachkräfte für Lagerlogistik und vier Kaufleute für Spedition und Logistikdienstleistung verstärken ab sofort das Team von STERAC. Während ihrer Ausbildung durchlaufen die Azubis alle Verkehrsabteilungen auf STERAC typische Art:
Jeder Azubi bekommt einen erfahrenen Paten aus dem 2. Lehrjahr zur Seite gestellt, gleich zu Beginn erhalten die Fachkräfte von morgen ein umfassendes Grundlagenseminar zum Speditionsgeschäft und einen Job-Knigge, der als Orientierungshilfe für die Umgangsformen im Berufsleben dient.
Teambuilding ganz in Weiß
Wer in das Berufsleben startet, steht vor einem Berg an neuen Eindrücken. Was liegt also näher, als mit den Neueinsteigern einen Berg zu erklimmen. In diesem Fall war es die Ski-Piste im Snow Dome Bispingen im Rahmen eines Sommercamps. Sowohl Information als auch Entertainment wurden großgeschrieben, immer mit dem Ziel, die Berührungsängste mit dem neuen Lebensabschnitt zu minimieren und die Motivation für die neuen Aufgaben zu maximieren. Das Eis war schnell gebrochen, die 2 Tage vergingen wie im Flug.
July 2016
Neue SOLAS-Anforderungen wiegen schwer
Dem Transport von Seecontainern stehen schwerwiegende Veränderungen bevor. Ab dem 1. Juli 2016 gilt die neue SOLAS-Richtlinie. Von diesem Tag an muss das Bruttogewicht eines Containers (verified gross mass = VGM) vor der Verladung auf das Seeschiff durch den Befrachter festgestellt und dem Reeder mitgeteilt werden.
Die gute Nachricht für Sie: STERAC übermittelt SOLAS für gepackte Container an die Reederei und verwiegt eigenständig an der MVA die Container.